Wholesale plastic bottles-bottle caps-spray bottles-PET bottles
Midwest Bottles LLC
Thank You For Your Business!
Welcome to Midwest Bottles LLC were are products are discounted 25% & up everyday. Check out our Bottle Sets were we have 241 different sets in stock and continiously adding new sets. Take a look at our NEW ARRIVALS where new products are being added. Our BEST BUYS is a great place to look for items at great prices. We have 65 different Jar Sets in stock and some are amoung our BEST SELLERS. We have a no minimum order policy so you can buy 1 of an item to check out before puchasing in larger quantites. We have 414 different plastic bottles & bottles sets, 89 jars & jar sets, 352 bottle and jar caps, 112 lotion & treatment pumps, and 101 sprayers iin stock. The possibilities are endless by mixing and matching to make your own unique creations. When mixing and matching please make sure you order the same size cap as the neck size of the bottle you order for instance a 20-410 cap with a 20-410 bottle. Check out or nasal spray bottles, lotion bottles, tottle bottles & etc.
21 reasons to shop at Midwest Bottles
Midwest Bottles LLC is a USA based compay & does not sell, rent or lease its customer lists to third parties. Click here ot read our
PRIVACY POLICY
Don't be confused by what cap to buy for the bottle that you like. We take the guess work out of matching caps to bottles. The same size bottle caps, plastic sprayers & lotion pumps are listed with bottles for your convenience!
We have a no minimum purchase you can buy 1 bottle or 100 bottles of the same kind. We know it is difficult to buy large quantities of items so we try to keep our prices and minimums low.
Sign up for our email list and let us keep you up to date on special events.
3 easy ways to shop with us. Place your order by fax at
606-473-1301
, email
sales@midwestbottles.com
or order from our on line catalog.
Orders are shipped through USPS or UPS.
UPS offers ground 1-5 day shipping from our warehouse to most of the US.
Email product information to friends.
Easy navigation of our site.
Site map
(online catalog) for your convenience.
Customer Service is our main priority. We are here to serve our customers (friends) because without them we would not be in business.
Products are in stock for fast delivery.
New products are added on a regular basis. Let us know what bottles and jars you are looking for.
3 easy ways to contact us. Contact us by phone at
1-606-473-1056, toll free 1-866-436-6373 or fax 1-606-473-1301
or
Email Us
.
Low price guarantee! Low pricing on small quantities!
Bottles are listed 5 ways for your convenience. Bottles are listed by color, type of material, neck size, ounce size & by style.
We accept Visa, Master Card, American Express & Discover for payments. PayPal is also accepted.
Secure 128 bit secure SSL connection at Midwest Bottles makes ordering from us safe. We never share your personal information.
No sales tax will be added to purchase unless you are a Kentucky resident.
Beautiful bottles & jars to make your products look great and professional.
Comments & suggestions are always welcome. Let us hear from you!
Contact Us
Free instructions on making bath products.
Discounts on all products. Everything is discounted 25% & up with a
no minimum order.

25% off sale at Midwest Bottles! Are you looking for
plastic bottles
at an affordable price and with out the hassle of trying to find caps to go with your bottles? You have come to the right place. We match
plastic bottles caps
with all of our plastic bottles for your convenience. You can also purchase PET plastic bottles & bottle caps separately. The numbers 20-410 & etc. are the size of the bottle neck.
Midwest Bottles is a plastic bottle company with some of the best prices on the web.
Spray bottles
can be purchased with a 18-415, 20-410, 22-415, 24-410, 24-415 or 28-400 plastic sprayer cap (fine mist or trigger sprayer) for making body & linen sprays or household products.
Lotion-soap
bottles with lotion pumps, dispensing caps & treatment pumps can also be found at Midwest Bottles at great prices everyday. Check out our 12 different colors of
PET plastic bottles
in sizes 2 oz. to 16 oz.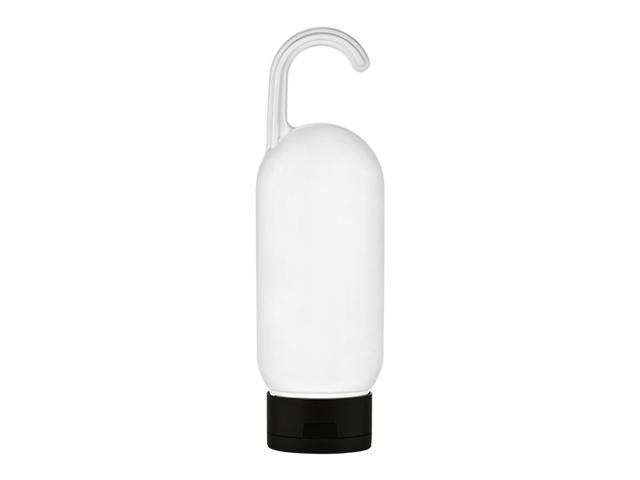 Small plastic bottles
in white hdpe type plastic bottle in 1/2, 1, & 2 oz. sizes (larger sizes available also) for bottling candle scents & bath products. Midwest Bottles also offers small bottles in white, clear, amber, cobalt blue & natural. Fine mist & nasal sprayers are offered at a low price with low minimums.
Save 25% on wholesale plastic bottles, pet bottles, plastic bottle caps, lotion bottles, spray bottles & small plastic bottles with volume discounts at Midwest Bottles. Save 30% off plastic jar sets. Plastic bottles, small plastic bottles, plastic bottle caps at wholesale prices. Plastic spray bottles, lotion bottles, cosmetic jars at Midwest Bottles. Buy only 1 plastic bottle cap, lotion bottle, small bottle, lotion pump.